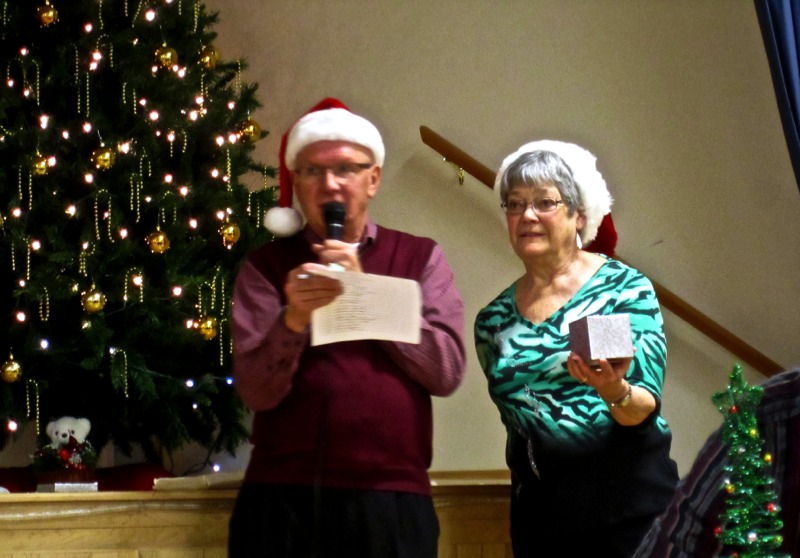 Bob Donnan and MC Maureen Donald .....
Superannuates host Christmas Social
Tisdale, December 7, 2013
by Darlene McCullough

On Tuesday, December 3, Tisdale Chapter of the Superannuated Teachers of Saskatchewan hosted a Christmas Social in the Golden Age Centre in Tisdale. Invited to join them were members of the Melfort Chapter and Provincial Executive Liaison, Kate McCorriston, of Nipawin.

The hall created a Christmas feeling with the many colorful decorations as well as decorated trees provided by the members of the Golden Age Centre.

Following the sumptuous turkey dinner prepared by caterer Kristy MacDonald, the sixty members present were entertained by some members of Becky Will's TMSS band. A lot of talent was showcased by these young people as they showed great promise for the future.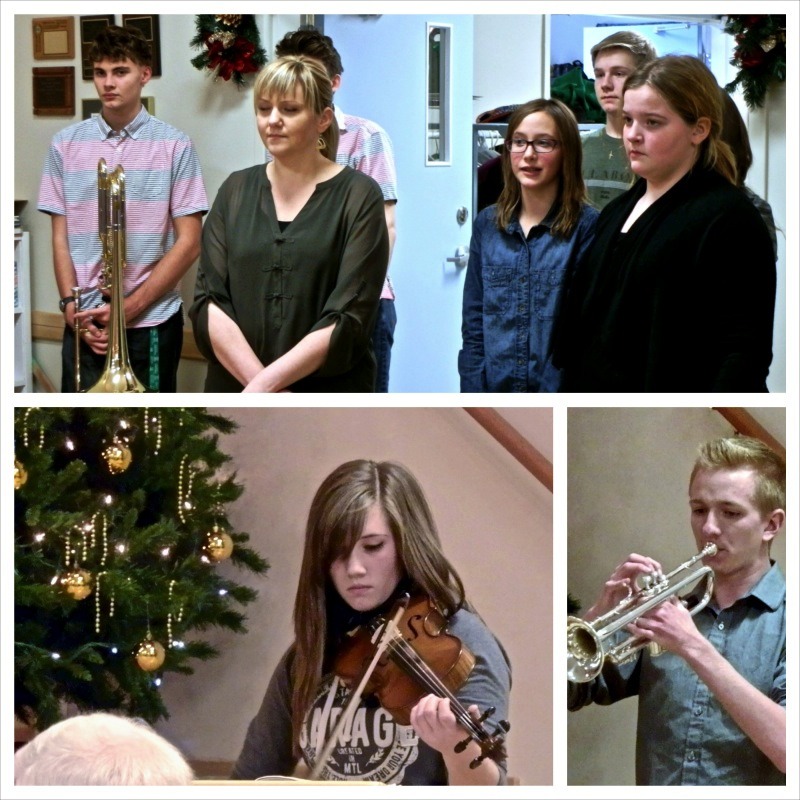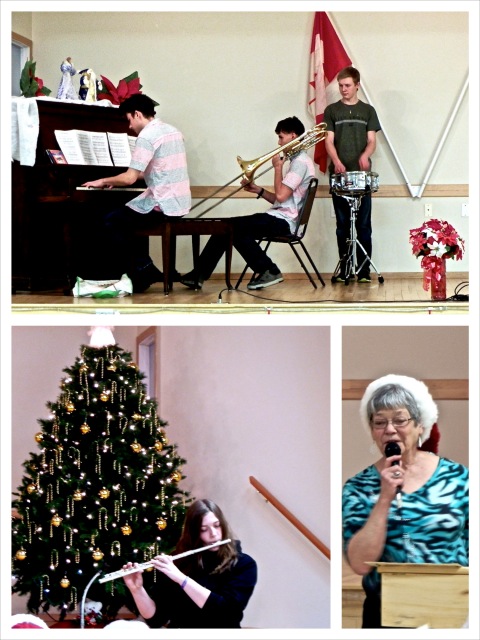 The Master of Ceremonies for the afternoon was the Vice-President of the Tisdale Chapter, Maureen Donald.

During the course of the afternoon Past President, Bob Donnan and Maureen Donald asked people to draw numbers for the giving away of the many door prizes which were donated by the Tisdale members.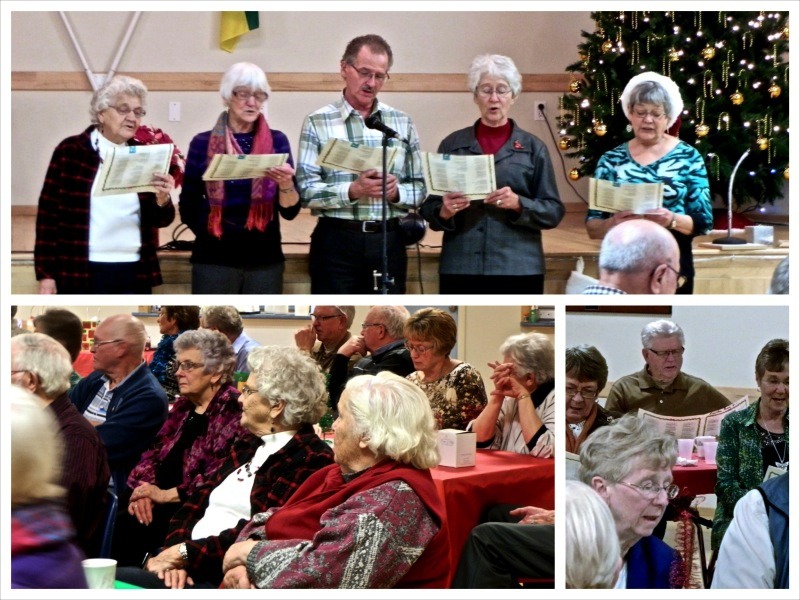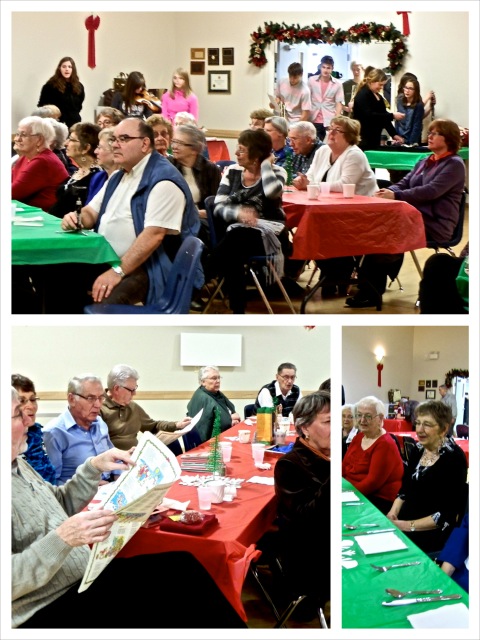 Gary Naugler on the piano and Kate McCorriston on the flute provided the music for the group singing of those familiar Christmas songs. Members of the Bjorkdale choir, Therese Mahussier, Peggy Looby, Morley Mehler, and Margaret Mehler, plus Maureen Donald led the singing.

Following the singing of the final song, Silent Night, by the group, the Bjorkdale choir members sang it in German. It was a delightful end to a great afternoon of great food, great entertainment, and socializing with great friends!