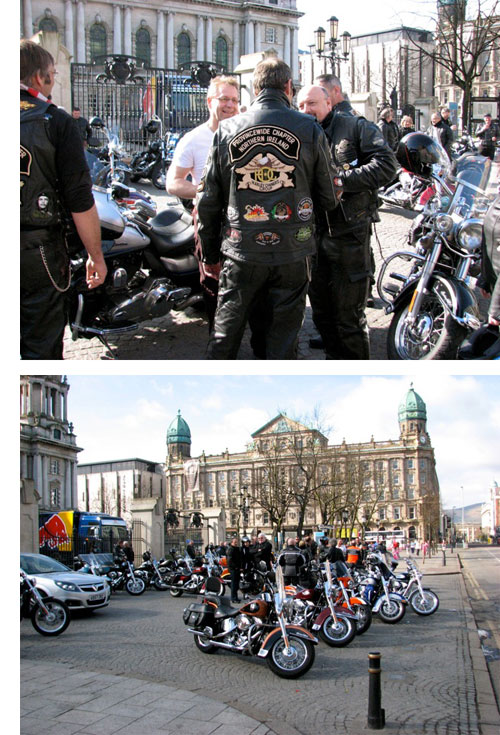 In Killarney, searching out venues to listen to Irish music, I thought for a moment that I was in some tropical land. (above) Palm trees throughout the town, which might have something to do with the northerly flow of the Atlantic from the Caribbean.


In Belfast, a HOG (Harley Owner's Group) Chapter (The Provincewide Chapter, Northern Ireland) meeting outside of City Hall for a Sunday day ride. About 30 bikes showed of a Chapter membership of over 250!


Also in Belfast, a new hockey rink, (below) home of the Belfast Giants, a hockey team that competes in the Elite Ice Hockey League. It is a 7,000 seat arena with a team made up in part by a few expat Canadians. Hockey is our game but we are more than willing to share it.